Derwent FM
Derwent Facilities Management is a leading provider of Student Accommodation, employing 480 people and overseeing more than 100 properties. They are one of the largest student accommodation providers in the UK, with over 18,000 student bed units to manage, from Glasgow to Bournemouth.
This is a time critical business opportunity for them, taking triple the amount of calls then at any other time of the year. Calls missed means revenue missed and a full calendar year wait before the same opportunity will present itself again, so the telecommunications function for DFM is a priority.
During August when students receive their A level results, the clearing system for universities is at its peak and it is also a crucial time of year for DFM to fill the student accommodation for the Halls of Residence.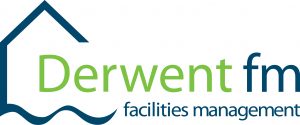 ---
At over 20 sites, dedicated teams work to take inbound calls during August, to fill places for first year university students in managed accommodation.
The volume of calls during this month far outweighs call activity at any other time, more than triple the monthly average for the rest of year and it is vital that minimal calls are lost. When first speaking with Odyssey Systems lost calls were estimated at 40%, which was frustrating for the caller and ultimately bad for business.
Having nationwide locations, many key members of staff would often be in different offices on different days and DFM needed to find a system that allowed for continuous communication with personnel.
A full UK rollout was planned for connectivity, structured cabling, IP telephony with installation and full training for all staff, at all sites.
After evaluating the current systems it became clear that a hosted Mitel system would be the best solution, this not only gives the flexibility for scaling up for peak times, but allows for full call reporting, so it is clear if there are trends in times and days where calls were being lost. Call reporting highlighted a specific case where calls were being lost when the receptionist left her post to prepare the mail before the end of day; identifying this has allowed for staff rotas to be planned more effectively ensuring calls are answered.
Odyssey Systems really understood what we needed from our telephone system, they knew that we needed flexibility to manage high demand and built our system to deliver just that. Their expert knowledge and seamless project management made the whole process seem effortless.

Graham Rogers
The system was able to allow hot desking, where the IP system supports key members of staff who would be at different locations throughout the week, giving them the ability to Hotdesk and log in to each Mitel handset with their own unique details; enabling them to have access to their own DDI, Voicemail and custom configurations specific to their needs, such as forwarding to mobile.
Being on a Mitel system now enables the Odyssey team flexibility and speed to manage DFG telephony remotely and when a new phone is needed, a Mitel desk phone is programmed and sent to DFM to simply plug in and it is ready for use.
To find out more about how we can help keep your business talking, get in touch today.
---