Hartlepool Sixth Form
Hartlepool Sixth Form College is one of just under a hundred specialist sixth form colleges around the country. Offering high quality teaching with effective support and guidance encouraging pupils to set high personal goals and then works with them to go on to achieve them.
The system in place was proving to be costly due to the ongoing cost of renting 35 individual lines – one for each extension. On top of this, the system was inflexible and making changes or additions to the system was proving to be a costly and time consuming operation. It was clear that the installation of a new system was the best way to proceed.
Hartlepool Sixth Form College conducted a review of their existing telecommunications system that identified a number of problems.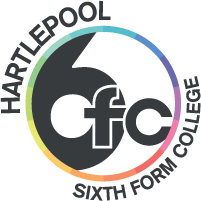 ---
Odyssey conducted a thorough investigation into the current and future requirements of the college's telephone system and a full site survey. Odyssey recommended the installation of an LG system coupled with a move to Odyssey's calling plan. The system operates on an ISDN circuit, meaning that the overall number of external lines could be reduced, but giving the system a higher degree of flexibility to add additional extensions and make other changes.
The timing of the installation was scheduled for the summer holidays to ensure that disruption would be minimised to the overall operation of the college. Full training for all the college's staff on the new system would ensure that the change over was as hassle free as possible.
The installation of the new system allowed the college to reduce the number of external lines from 35 to 8 providing them with a massive reduction in ongoing line rental costs. The flexibility of the new system has allowed them to make several changes to the system configuration in order to achieve the optimal configuration – all of which have been completed in a timely manner.
To find out more about how we can help keep your business talking, get in touch today.
---