Deveraux Transport and Distribution
Since 1998 Odyssey have taken responsibility for keeping Deveraux talking. We're maintaining the same telephone system that has been in place for nearly 20 years.
Since it was established in 1937, Devereux, a long-established logistics firm, has gone from strength to strength. In its third generation, the family-run business now employs more than 165 staff and is recognised as one of the UK's leading transport and distribution firms.
Deveraux Transport and Distribution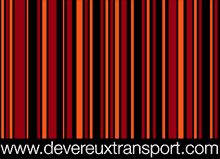 ---
The Challenge
After being targeted by thieves, Devereux needed a timely solution to get its business back on track after its telecommunications were severely interrupted.
Thieves had cut through 2,400 individual cables and stole more than 70m of copper wiring, which severely interrupted its entire communications system, meaning staff were unable to answer customer calls, access databases or maintain contact with their drivers.
Odyssey Systems, which has worked with Devereux since 1999, swiftly took action.
With a fleet of more than 100 vehicles in operation, any time without communication has the potential to set us back, both in terms of time and money. As with any service sector business, we aim to deliver exceptional customer service, and had Odyssey not responded so effectively we would have potentially disappointed a number of customer.

Chris Pickles, Commercial Manager
The Solution
Within two hours of contacting Odyssey, engineers had installed a 4G system to provide a quick and temporary solution to minimise downtime, as part of Odyssey's comprehensive on-call service. Devereux previously employed a national telecommunications provider, which turned out to be a costly solution and one that didn't deliver their requirements. Since Odyssey 'took the call' from Devereux, it installed a local LG LDK PBX, which provided considerable cost of ownership savings. The system is still maintained today, with parts in stock despite them being manufacturer discontinue. Odyssey has supplied and installed more than 30 telephone handsets for Devereux.
To find out more about how we can help keep your business talking, get in touch today.
---