Transport
In transport and logistics your workforce can be dispersed across the country and around the world. We know that you need the right communications infrastructure to ensure everyone is connected and operating at 100% all of the time.
Whether you're upgrading your workflow logistics or you want to ensure that your employees are well connected and communicating, you need to know you can rely on your telephony.
We will minimise issues along your entire supply chain and provide a fully scalable line, with seamless connectivity, and Wi-Fi usage on the move.
Odyssey has vast experience in the transport and logistics sectors, providing mobile working infrastructure, unified voice and data networks and IP telephony. When combined these reduce call and line rental costs, and also provide a secure and robust communication solution for any size business.

We understand that having constant communication is vital in your industry and we have solutions to keep you operational 24/7. Call forwarding will ensure that office numbers can be diverted to another number or mobile number, giving round-the-clock coverage during evenings and weekends.

If you are operational across multiple sites, we can enable seamless connectivity with free calls to your offices across the business and unified communications, making on the move working effortless.
Case Study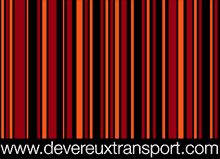 Since it was established in 1937, Devereux, a long-established logistics firm, has gone from strength to strength.
Key Facts
Boiling large and complex information down in to easy to digest bits is what Odyssey do best. Here are some key stats:
100%
Of Transport customers said they could not operate without their telephone infrastructure.
95%
Of Transport customers use call forwarding.
24
Hours a day support available.
To find out more about how we can help keep your business talking, get in touch today.
---