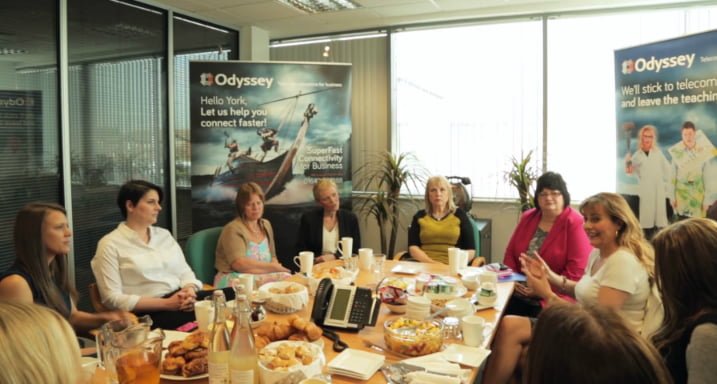 A round table discussion involving Tees Valley business women, hosted by Odyssey Systems, believes a cut in business rates, business-boosting immigration policies and out-of-hours GP services should be top of the General Election agendas.
The business women's forum, which meets at the Stockton-based telecommunications company every two months, discussed what initiatives they would like to see adopted by the political parties in their manifestoes.
The wide-ranging debate covered topics including:
Introducing out-of-hours GP services so business people can see a doctor without it impacting on their working day. A seven-day-a-week service also would take the pressure off A&E departments
Public sector services and departments drawing on private sector knowledge and principles
Capping welfare payment levels so it pays people to work rather than rely on benefits
Immigration restricted to people who want to work
Cutting business rates to rescue dying town centres by attracting retailers in to empty shops and to give small businesses the financial ability to grow and expand
Christine Gilbert, Director of Odyssey Systems, said: "With the General Election fast approaching, the group felt it was timely to turn its attention to what business women would like to see adopted in election manifestos.
"The forum presented an opportunity for women from a range of companies in Tees Valley to scrutinise election issues from a business perspective and identify those that they believe are vital to the area's and the country's economic wellbeing.
"The top three issues, which emerged from the discussion, were reducing benefits to make work pay, the need for out-of-hours GP services so that seeing a doctor does not affect a business person's productivity and how immigration is not necessarily bad for the economy if restrictions are introduced."