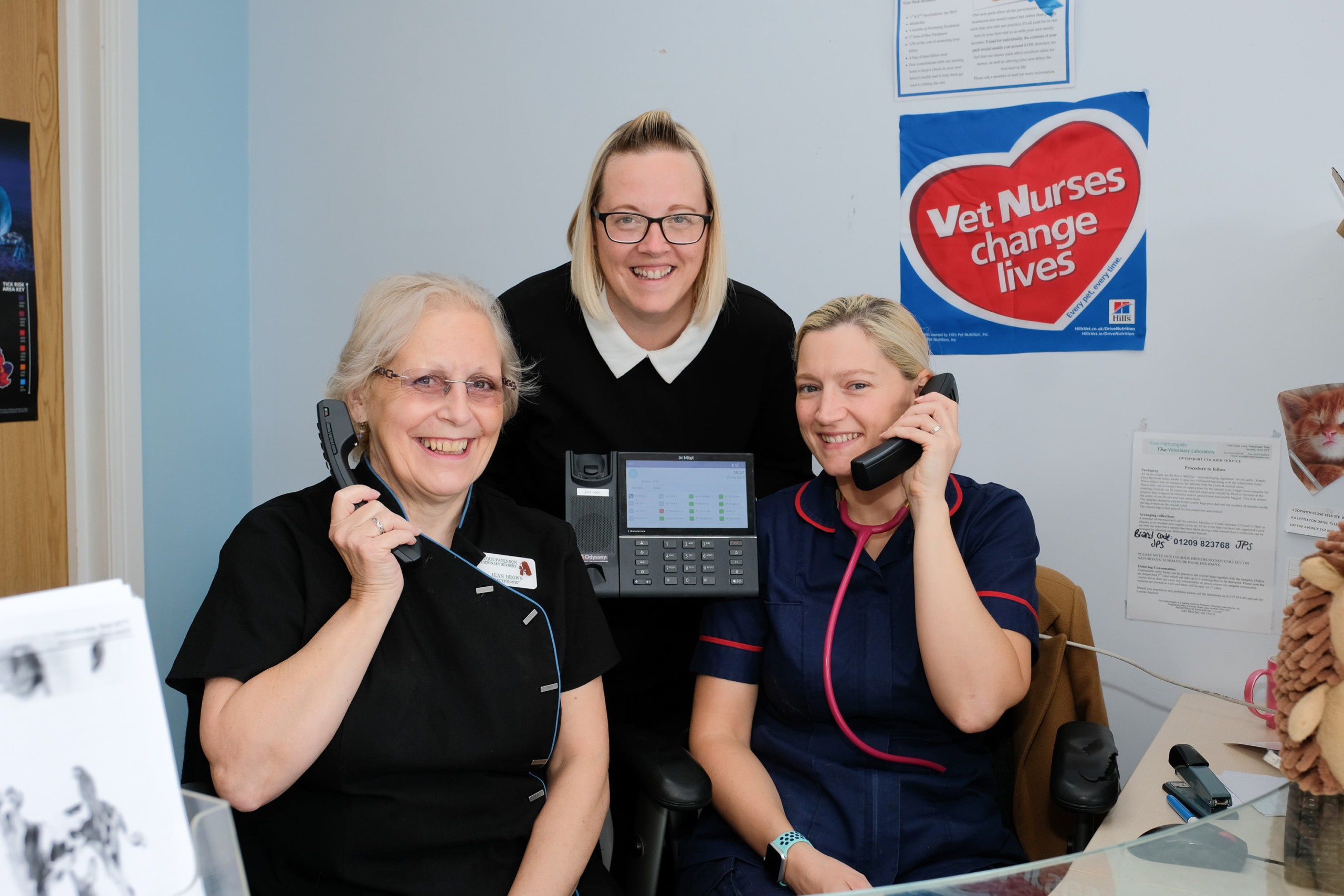 Odyssey Systems has supported the expansion of a Tees Valley-based veterinary practice as it extends its offering to pet owners across the region.
Jacqui Paterson's Veterinary Surgery has doubled the size of its Nunthorpe practice after leasing larger premises on The Avenue, in the village.
It previously operated out of a smaller satellite practice on The Avenue and required a larger one to cope with increased demand as well as to be able to deliver further veterinary services.
Telecommunications firm Odyssey, which has worked with Jacqui Paterson for more than five years, supported the expansion and move with the installation of a future-proofed system to connect each of its sites.
The company has installed new hosted-telephony technology from Mitel, which enables seamless connection between the practice locations for both internal and external calls.
Established in 1996, Jacqui Paterson Veterinary Surgery has grown to become the largest independent veterinary practice in Teesside, employing more than 20 staff. due to its 3 locations Jenny Walker, Practice Manager at Jacqui Paterson Veterinary Surgery, said: "The practice has gone from strength to strength in recent years and this latest expansion demonstrates our commitment to our customers. We are now able to deliver even more services at our larger premises, which is driving growth as we are now able to meet our continued increased demand. "
To be able to deliver for our customer base, we require a robust system in place to be able to manage our team's schedules and deal with enquiries and bookings, and Odyssey has supported our endeavours for many years. This latest system installation has future-proofed the business further and ensures we are able to look after our clients and their pets in an efficient manner, while contributing to our future success."
Preston Farm-based Odyssey Systems is an award-winning company and leading supplier of hosted telephony, cloud services and high-speed connectivity solutions to more than 2,500 customers in the UK.
Christine Gilbert, Director of Odyssey Systems, said: "We have worked alongside Jacqui Paterson's for many years now to support its telecommunications across the practice's multiple sites. It was great to be involved in this latest expansion and we were able to provide a modern solution that fits the practice perfectly and enhances Jacqui Paterson's connectivity."