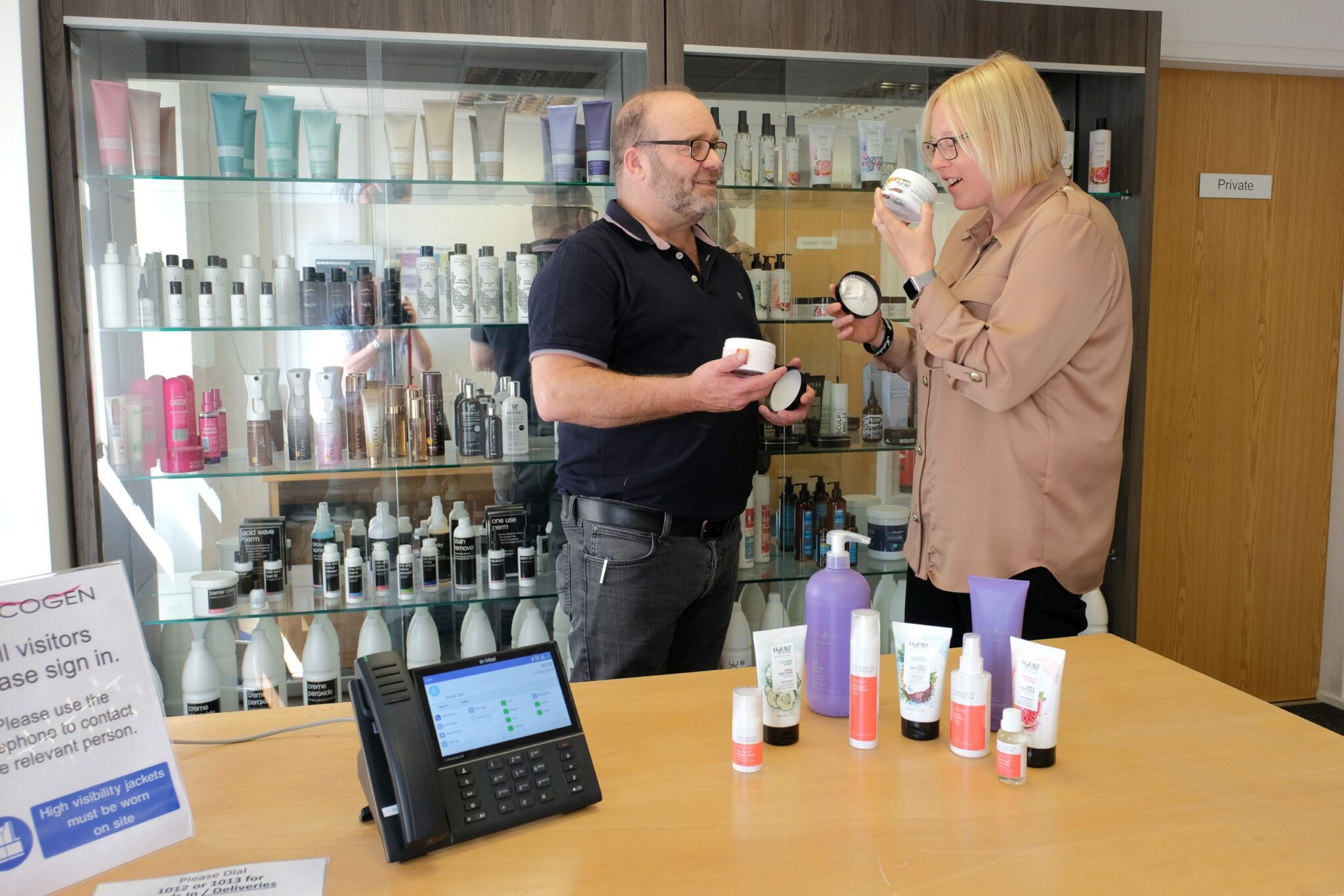 A long-established manufacturer of hair and beauty care products is eyeing up expansion with the upgrade of its telecommunications system.
Newton Aycliffe-based Tricogen Laboratories has invested in the new system to support its staff and connectivity between its site in the town and expansion into Sweden.
Odyssey, a Tees Valley-based telecommunications and technology company, has worked with Tricogen for more than 10 years and installed the hosted telephony system. The upgrade has also supported staff's flexible working as the sales team are able to access the system remotely using an app-based platform.
The installation will also support Tricogen's future expansion as it aims to launch further sites and the hosted system will amalgamate and connect all current and new locations' telecommunications and networks together.
Established in 1946, Tricogen manufactures an extensive range of hair and beauty care products for customers operating internationally, including salon groups, celebrity hairdressers, specialist animal grooming suppliers and wholesalers to the professional hair and beauty trade. The company is headquartered at its 1.5-acre site on Aycliffe Business Park.
Neil Bagnall, Operations Director of Tricogen Laboratories, said: "We are committed to continued investment in our infrastructure and processes, which will support our long-term growth. We have worked with Odyssey for more than a decade, which has advised on and delivered effective solutions as technology has advanced to meet our bespoke requirements.
"There is scope for future expansions with new locations and this latest enhancement to our system provides us with the connectivity and technology to support our ambitious aims."
Christine Gilbert, Director of Odyssey Systems, said: "We've enjoyed a longstanding partnership with Tricogen, supporting its technological needs as it continues to grow and develop as a global brand. The new system supports flexible working and dealing with customers remotely, while future-proofing the business in the event of expansion and strengthening the connectivity between Tricogen's locations."
Established in 1987, Odyssey Systems is an award-winning company and leading supplier of hosted telephony, cloud services and high-speed connectivity solutions to more than 2,500 customers in the UK.