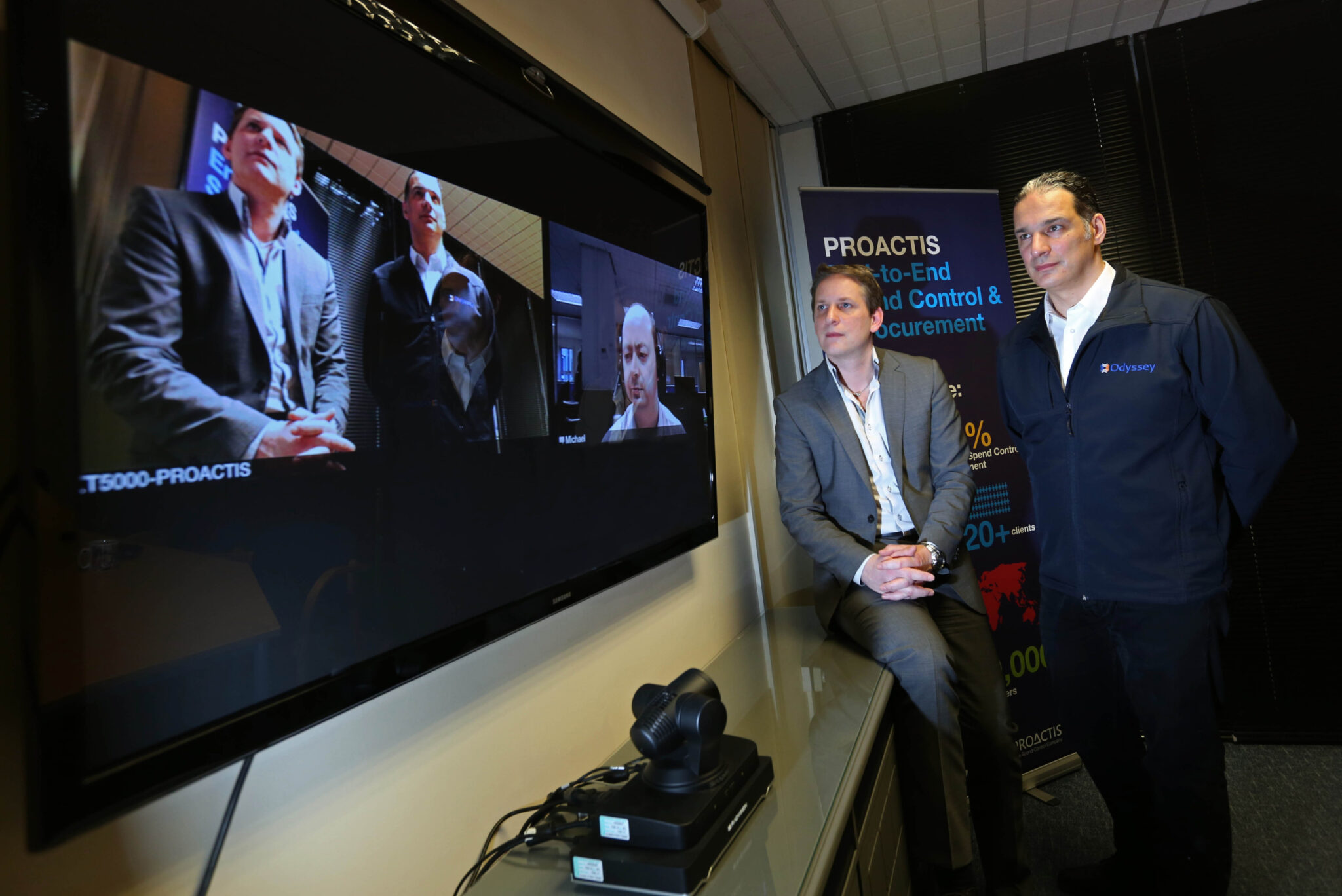 Odyssey Systems has upgraded PROACTIS' communications system to support the company's growing UK operations and improving its environmental impact and productivity.
PROACTIS, a global Spend Control and eProcurement solution specialist, has invested in the installation of a leased line and video conferencing capabilities at its London and Wetherby offices to improve its interconnectivity and remove the need to travel to non-essential meetings.
The company now has the option to hold virtual meetings between its UK and North American branches, which will not only save time but, significantly reduces costs incurred travelling to and from meetings.
PROACTIS helps hundreds of organisations around the world to achieve greater bottom-line value by improving their operational and financial performance from how they buy and pay for all types of goods and services.
Mike Odysseas, Managing Director at Odyssey Systems, said: "It's important for growing businesses to ensure they maintain high quality customer service. By updating its communication system PROACTIS will be able to use its time in a much more effective manner.
"Operating from multiple sites means that regular communication between each branch is vital. The new system will allow management to arrange regular video conference calls and provides a fully integrated internal communication system."
Nick Lowther, Director of Operations at PROACTIS, said: "With Odyssey Systems' help we have been able to increase productivity across the board. Now that employees only occasionally attend meetings in person much more time is spent in the office, which allows us to maintain regular contact with clients without compromising on the quality of our service."