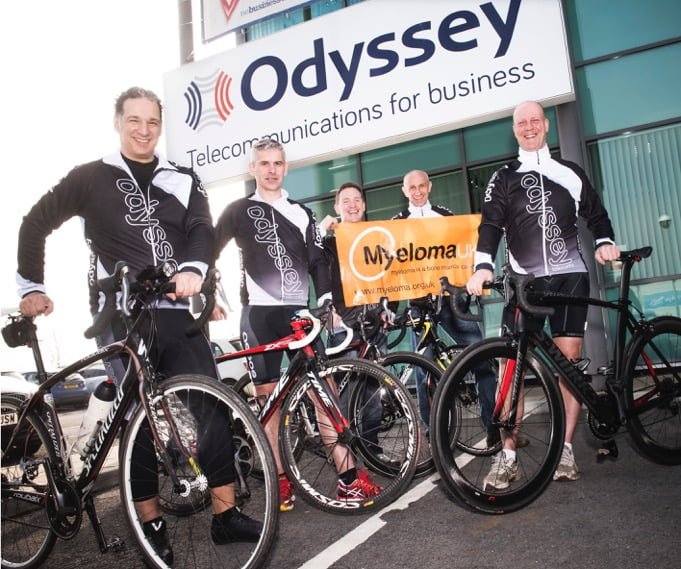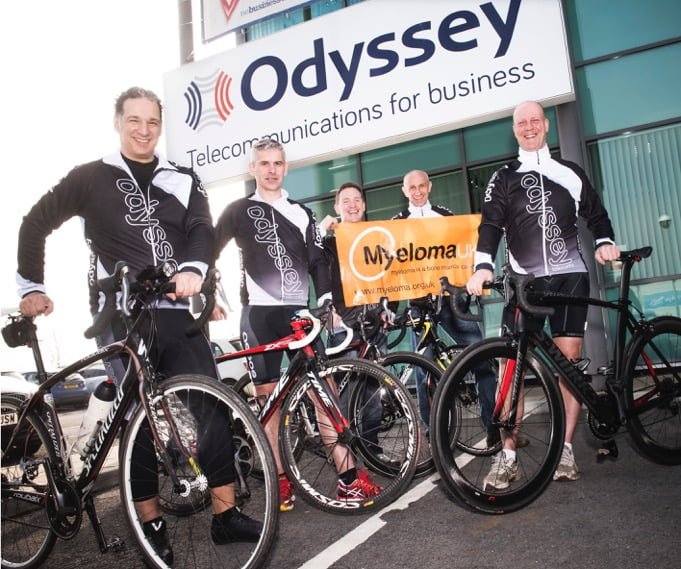 Ian Brown and five friends from across Teesside and Durham are preparing for a 24-hour, 290 mile bike ride to raise funds for charity after his wife, Anne, was diagnosed with Multiple Myeloma.
The group, who met whilst competing in triathlons, hope to have already raised more than £10,000 for Myeloma UK when they set off from London on 9 May.
Ian, along with Billy Lamb, Jimmy Croft, Vaughan Godber, Clive Hudson and Odyssey Systems' managing director, Mike Odysseas, aim to arrive in Durham the next day after a gruelling journey.
Cycling clothing has been provided by Odyssey Systems, the Stockton-based telecommunications company, to help the group battle the elements and stay warm throughout their journey.
Anne was diagnosed with Multiple Myeloma in December 2014, shortly after a visit to her GP due to exhaustion. Myeloma affects the plasma cells found in bone marrow, which are responsible for protecting the body from infection.
Established in 1997, Myeloma UK is the only organisation in the UK focused on myeloma. Its research has accelerated the discovery, development and access to new treatments, while helping patients and their families cope with everything a diagnosis of myeloma brings.
Ian said: "At the moment Multiple Myeloma can be treated but not cured. Hopefully the money we raise will help Myeloma UK fund its research into improved treatments and one day maybe a cure will be found."
Mike said: "The ride will be extremely difficult but we all know that it's for a great cause, which helps families through difficult times. This will provide us with all the motivation we need when the going gets tough."
Donations to the team's fundraising effort can be made at – https://www.justgiving.com/londontodurham