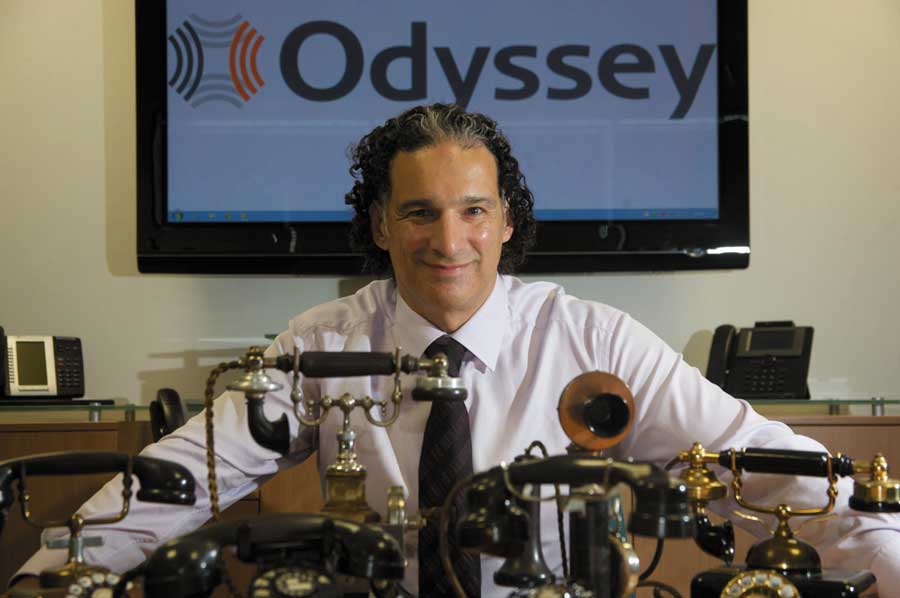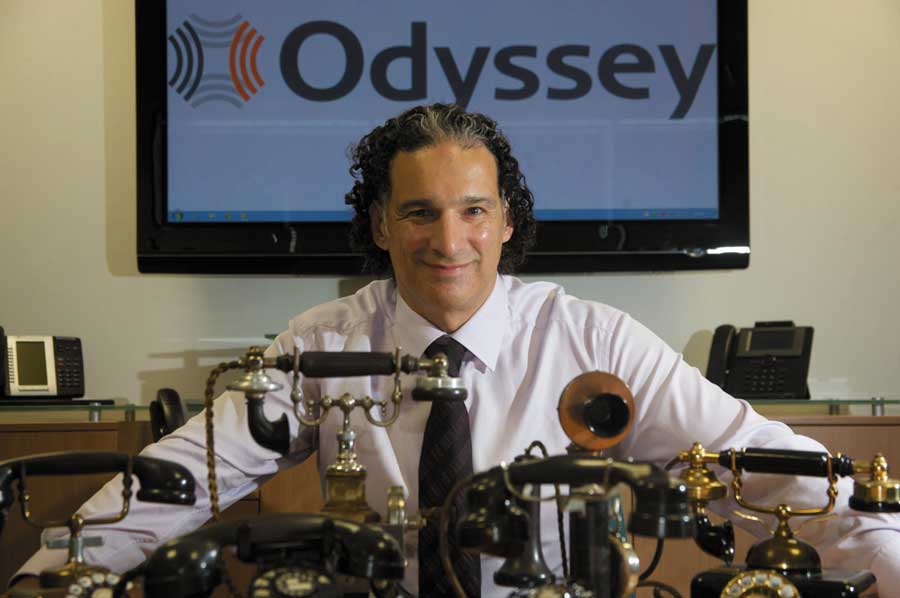 Bryn Littleton meets Mike Odysseas, a man who has known the best, and the worst, of life in telecoms
I'm late for my meeting with Mike Odysseas. It's only by five minutes, but first impressions are important. My tardiness is down to the major roadworks in the centre of Stockton, a multi-million pound infrastructure project that will ease traffic congestion and open up quicker routes to and from the town's Preston Farm business park. However, this particular morning it's a log jam. Having successfully negotiated cones, ramps and traffic lights and arrived at Odyssey Systems, I'm relieved to discover Odysseas too is running late, as he's just back from an emergency run for ice lollies for his entire workforce.
"They're the healthy option ones," he states, quickly doling out iced treats around the office as I offer apologies.
"Don't worry about it. Was it the roadworks? Yeah, they're a pain, but those works are so important for Stockton and will really benefit business in the town." Mike Odysseas' glass is always half full.
An entrepreneur who over the past 25 years has built one of the region's most successful telecommunications companies, Odysseas is as brutally honest about past business failures as he is about his commitment to his loyal workforce and further developing Odyssey Systems. He thinks fast, talks fast and, over the course of the interview, it is evident that he also acts fast, with his ability to spot an opportunity and act on it clearly key to his early ventures into the world of business. However, that business instinct is something that has been honed over the years. Odysseas' first foray into the world of entrepreneurialism was, in his words, "an absolute disaster". Stockton-raised, he moved to Preston as a teenager and was happily making a living as a waiter in his uncle's restaurant when an unexpected phone call was to change his life.
"I was the best waiter in the world," laughs Odysseas. "I could run the restaurant from the front of house and I'd be looking after 160 customers on my own. And while I was obviously brilliant, the service was a complete joke! I couldn't just make coffees for the two customers that had ordered them, I'd make them for the entire restaurant to save time, and by the time I'd finished making them all they'd be stone cold.
"I really loved the job and didn't have a care in the world then one day I took a call from a friend of my father's. It was a chap called Joe Telford who asked me one question – "do you want to be a waiter for the rest of your life?"
"It was just one simple question, but it really hit home. I was happy and enjoyed my life, but until that point my future wasn't something that I had really thought too much about."
Telford, a teacher, worked with Odysseas to create a piece of software to provide online help for users of the early BBC Model B computers.
"This was an unmitigated disaster!" says Odysseas. "People couldn't get their heads around it. We were constantly asked "Why do I need this software? I have this enormous book that tells me what to do!"
"These books were hundreds of pages thick, but people just weren't ready for online help at the time and we lost a lot of money, but this provided my first real lesson in business – that the latest cutting edge technology is not always the answer."
Glass cases surround the boardroom table at Odyssey Systems containing telephones from the very earliest models to state-of-the-art touchscreen iPhones. The collection includes a selection of mobile devices, from "bricks" made famous by Michael Douglas in Wall Street to the first car phones, WAP phone technology right up to modern devices. It was the rise in popularity of car phones and mobile systems that was to set Odysseas back onto the entrepreneurial path and ultimately lead to the creation of Odyssey Systems.
"After the software disaster I was broke. I literally did not have a penny and I bumped into a friend," says Odysseas. "I had installed a car phone in this piece of junk Mazda I was driving and it immediately caught his eye. He said that he wanted one and out of instinct I told him I sold them. Of course I didn't, I have no idea why I said that, but it was out before I had time to think about it.
"He asked how much and I plucked the figure £1,500 from somewhere – I didn't have a clue! I told him I could have it fitted in his car and we shook on it. Fortunately I found someone who could install it and that is how I started selling car phones and mobiles."
It wasn't long before Odysseas had taken on a couple of employees and was operating from a base in Middlesbrough, but he was to soon realise that the rise of large mobile telephone retailers like Carphone Warehouse could spell the end of most independent traders.
"I decided to concentrate on telephone systems and we began installing telephone switchboards, supplying cabling, providing call logging; anything the customer wanted, really.
"And we developed our products; concentrating on providing excellent customer service, better pricing and clever features that would help our clients."
From Odyssey Systems' Preston Farm Offices in Stockton, Odysseas' 32 employees can constantly monitor customer service, with wall-mounted flat screens showing everything from the number of calls a client is making and receiving to their internet usage. They can pinpoint faults within seconds, switching clients to back-up systems so their telephony always remains online. Odysseas always employs at least two trainees in his team of 14 engineers.
"Our trainees know that if they work hard and perform well we look after them.
All our employees must have a personality; if you don't have that we're going to struggle to get along.
"We also match our guys with the customer to ensure that they will get along.
"If one of our clients wants to speak with me then I am available, anytime, anywhere."
Odysseas, who was raised in the Bowesfield Lane area of Stockton, is equally committed to the North East. The vast majority of his 1,500 clients are in the region, he says. "I believe in buying local. If local authorities purchased local the net effect would be three-fold. Unfortunately that doesn't happen, but it would be a brilliant way to revitalise.