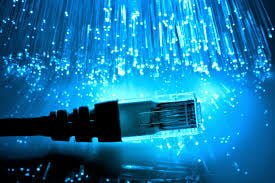 A tyre and autocentre company which provides 24-hour breakdown cover has expanded its business with the support of Odyssey Systems.
New Bridgegate Tyres Ltd, which is based in Barnard Castle and Newton Aycliffe, recently opened a new depot on Tyneside to maintain its fast response times throughout the North East.
To assist its aim, Odyssey, the Tees Valley-based telecommunications and technology company, installed a fully hosted telephone system at its Gateshead facility.
This delivered all the key features the company required – including an ability to divert calls quickly and efficiently to its technicians' mobile phones and an automatic GDPR-compliant call recording facility – without the need to invest in a major telephony system.
In addition, the company is also benefitting from high availability internet access which guarantees connectivity through multiple links.
New Bridgegate Tyres Ltd operates a fleet of 24/7 response vehicles specialising in truck, bus, car and agricultural tyres. Owned by Philip Wilks, it also provides vehicle servicing, in-house mechanical repairs and MoT tests.
Corporate clients of the 24-hour breakdown service includes the Ministry of Defence, Durham Constabulary and a range of commercial customers.
The business, which was founded in Barnard Castle five years ago expanded in 2017 when a second base was established in Newton Aycliffe. The latest Gateshead depot allows it to respond to emergency call outs in the north of the region more quickly to maintain its average 49-minute attendance time.
James Bowman, Bridgegate's General Manager, said: "We are delighted with this new telephony system and are considering extending it to our other two depots.
"This company has built its reputation on a quality service and fast response times, so a flexible, efficient and above all reliable telephony system is key to our success and future growth.
"Odyssey Systems installed an excellent product which meets all our requirements. Furthermore, their technical support gives us the added reassurance that our customers can always reach us any time of the day or night.
Christine Gilbert, Director of Odyssey Systems, said: "We have worked closely with New Bridgegate Tyres for many years supporting its growth with technological solutions. This new system supports their flexible and responsive way of working, which in turn allows them to provide a more efficient and responsive service for their customers."
Odyssey Systems currently supplies telecom solutions to 30 per cent of the UK's largest tyre distributors
Established in 1987, it is a leading supplier of hosted telephony, cloud services and high-speed connectivity solutions to more than 2,500 customers in the UK.