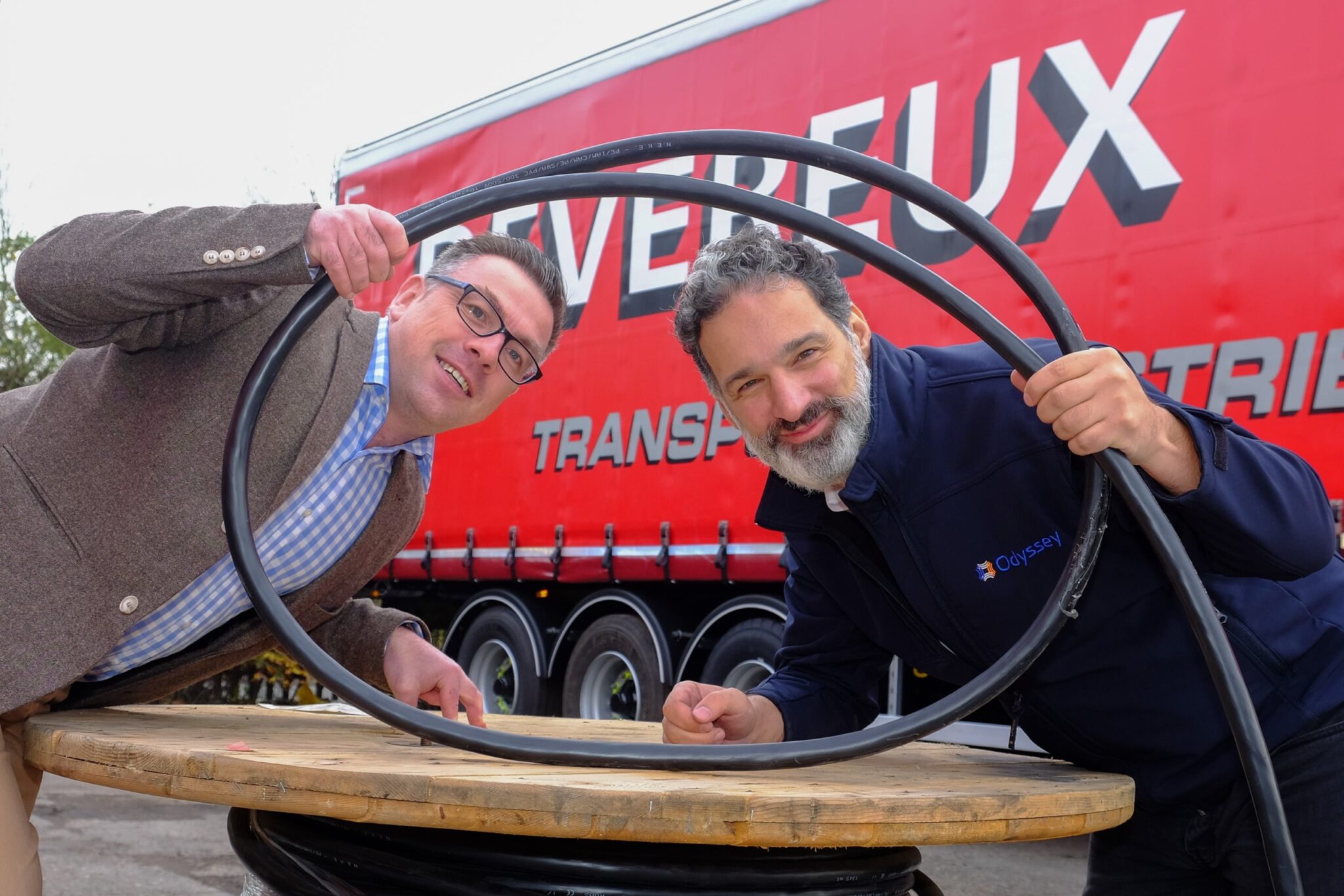 Odyssey Systems has quickly helped a Billingham-based logistics company back to its feet following the theft of copper cables, which disabled its entire communications system, severely interrupting operations.
Devereux Transport, a long-standing customer of Odyssey, discovered it had been targeted by thieves and was unable to answer customer calls, access databases or maintain contact with its 120 Drivers.
The thieves had cut through 2,400 individual cables and stole more than 70m of copper wiring. After getting in touch with Odyssey, engineers had installed a 4G system within two hours, which provided a quick and temporary solution that minimised downtime.
This isn't the first time Devereux has called upon Odyssey; previously, a tenant on the same industrial estate had accidently cut through a power cable, which brought other businesses in the area to a halt. Odyssey reacted by transferring calls to mobiles and using a portable generator to power Devereux's internet infrastructure, avoiding any further disturbance.
Borne from a business created by a 14-year-old, Devereux has become one of the UK's leading transport and distribution businesses. It offers a comprehensive service tailored to meet the needs of a diverse client base.
Mike Odysseas, managing director at Odyssey Systems, said "We were able to react quickly and assist Devereux at a time of crisis by using a temporary measure, which allowed operations to carry on as normal, until a permanent system was installed.
"We pride ourselves on response time and understand how important business communications are – being a regional supplier gives us the ability to react swiftly and sets us apart from competitors"
Chris Pickles, Commercial Manager at Devereux Transport, said: "With a fleet of more than 100 vehicles in operation, any time without communication has the potential to set us back, both in terms of time and money. As with any service sector business, we aim to deliver exceptional customer service, and had Odyssey not responded so effectively we would have potentially disappointed a number of customers."