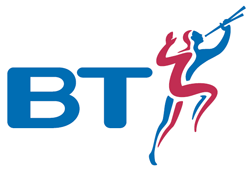 Telecommunications expert and founder of Odyssey Systems, Mike Odysseas has warned that rural areas of the UK would be the biggest losers if the government was to redistribute subsidies supporting the rollout of high-speed broadband.
Mr Odysseas has spoken out in favour of government support for BT's rural infrastructure expansion, amidst strong criticism from the UK's second largest broadband provider, Virgin Media.
Under subsidies announced in 2012, BT has received almost all of the scheme's state aid, which has helped take national coverage of fibre optic broadband in the UK to approximately 90 per cent. However, Virgin Media are calling for the second, £500m phase to be halted as other private sector companies feel they are more than capable to match BT's provision.
Mr Odysseas has voiced concerns over Virgin Media's claim and said: "BT is perfectly-placed to deliver high-speed broadband to rural areas and difficult urban zones as a result of decades of investment in communications infrastructure.
"Virgin's position on the matter is a direct contradiction of its business model, which only serves resident areas and limited commercial locations, which already have access to high-quality coverage. If the government was to press pause on BT's rollout, a large number of rural businesses would remain without adequate broadband for at least another three years.
"The government's decision to utilise BT and its existing infrastructure, is a sound business move that will help deliver an accelerated programme, which bolsters the UK's broadband network. Any plan to alter this subsidy scheme would prove disastrous for technology-reliant companies in hard to reach locations."