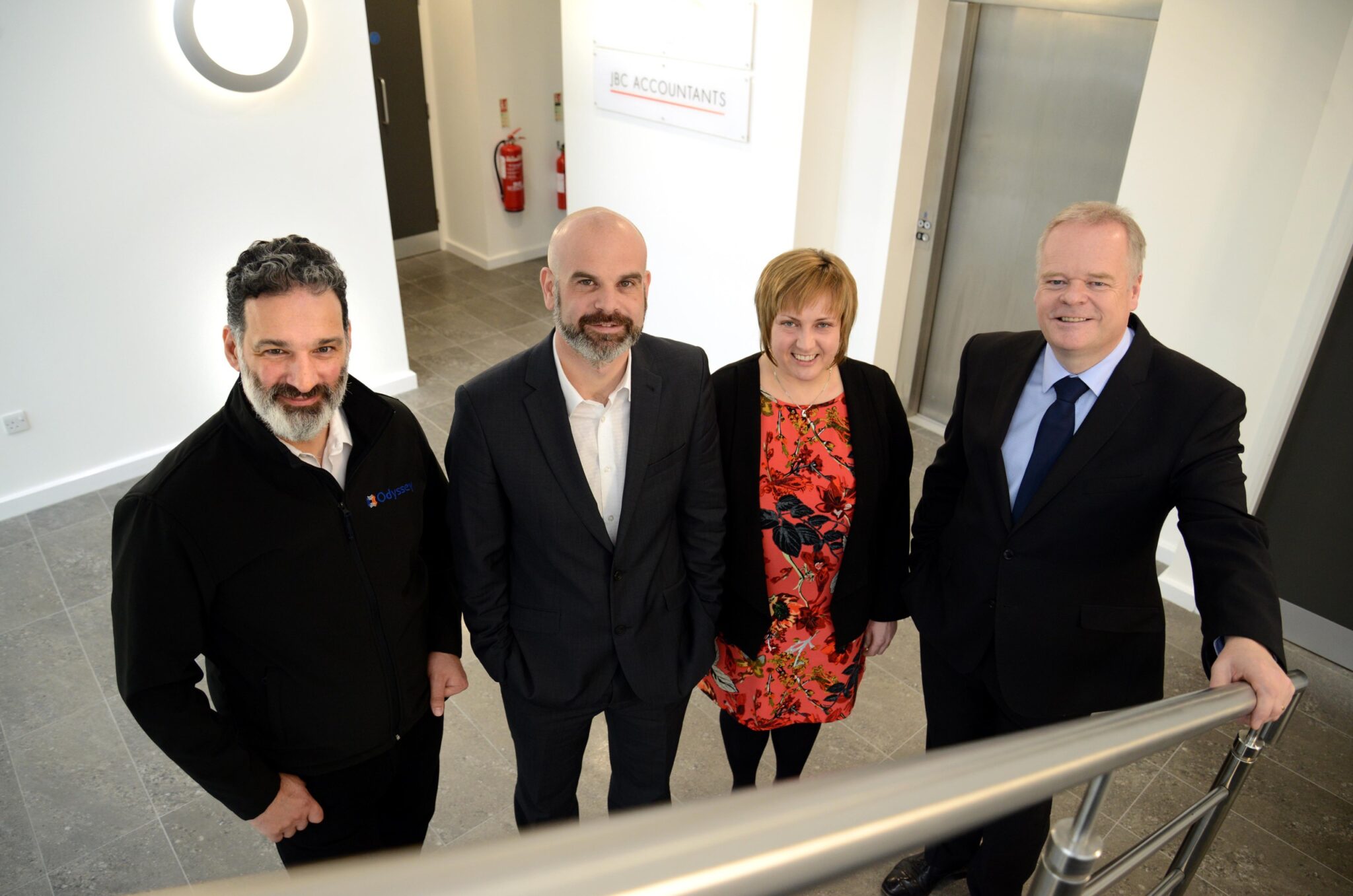 The numbers have added up for a Tees Valley-based accountancy practice as it gears up for growth after becoming the first tenant at a newly-established Stockton business park.
JBC Accountants has relocated its Stockton workforce to a new office complex in Preston Farm, which is owned by telecommunications firm Odyssey Systems, following a complete refurbishment of the 20,000 sq ft. property that has created new, fully-fitted offices for business tenants.
JBC Accountants, which has offices in Hartlepool and Stockton, previously rented an office nearby in Preston Farm before meeting with Mike Odysseas, managing director of Odyssey Systems, to discuss JBC's telecommunications and broadband requirements.
Following the initial meeting and taking a tour of the new properties, JBC Accountants decided to relocate there, to meet its business requirements, as it was more suitable than other offices they had considered.
Paul Riggall, director of JBC Accountants, said: "After meeting with Mike to discuss our telecommunications needs, we were shown around the newly-refurbished facilities, which had been carried out to a very high standard. From there, we became interested in one of the offices and Mike was very personable and understood our needs as we prepare to grow the business further.
"The location is a massive improvement and we are already seeing a return on our investment as we have more of a presence and the profile of our firm is increasing, not to mention the positive response from clients and visitors. It was important for us to find a property that could provide us with a platform to service our future growth plans as we look to create even more jobs in the coming years."
JBC Accountants' new 3,000 sq ft. office space will house its 17 strong workforce, who will benefit from Odyssey Systems' telecommunications services, which includes hosted telephony and superfast internet speeds.
Mike Odysseas said: "I am delighted that JBC Accountants has become our first tenant at our business park, which is a significant occasion for Odyssey Systems. Paul has exciting plans for the future of the firm and it is great that JBC Accountants has chosen our new development as the base for its Stockton office. I would like to wish him and his team all the very best."