Cheap broadband may seem like a very tempting proposition when looking for internet connectivity for your business, but does it offer a false economy?
As business owners, you probably understand the constant strive to keep costs to a minimum, whether it be for office equipment or essential services such as a telephone system and broadband. Cheap broadband from the telecoms giants such as BT, Sky and Virgin may seem like the easiest and most trouble-free option, however, it really isn't. If like any typical business that has a high workload and that trusts they will have a fast and reliable service, selecting a cheap consumer broadband, or even a bargain business broadband deal can be a huge mistake that will cost you considerably more in the long run.
Even in this day and age, businesses are still investing in broadband packages which are primarily designed for home usage only. This is only in the belief that it will be so much more cheaper, meaning that small business startups tend to go for this option over a suitable broadband package for the needs of their company. This is a seriously bad move as they are potentially damaging your business from the offset.
Businesses who cut corners and take up the option of a lower cost, consumer or business broadband package are more than likely going to cause severe hold ups, such as poor connection speeds or severe lack of bandwidth. As you are most probably aware, bandwidth is very crucial, especially for businesses.
Here are 5 problems of purchasing a cheap broadband package:
1. Slow speeds 
Of course, fast speeds are entirely important for businesses, and a decent broadband package will give you this over any cheap broadband package. If you're looking to achieve high broadband speeds and an unhindered performance, then a broadband package like ours is designed to minimise contention ratio of your connection to the internet. Reducing the amount of users you have utilising your connection at any one time, your business will benefit from increased speeds when compared to those of any household broadband deal. Contention ratios are actually where cheap broadband lacks, as it will be typically high to reduce the price of the whole package. Can you imagine having to share your connection with more than one business? It would be a total nightmare!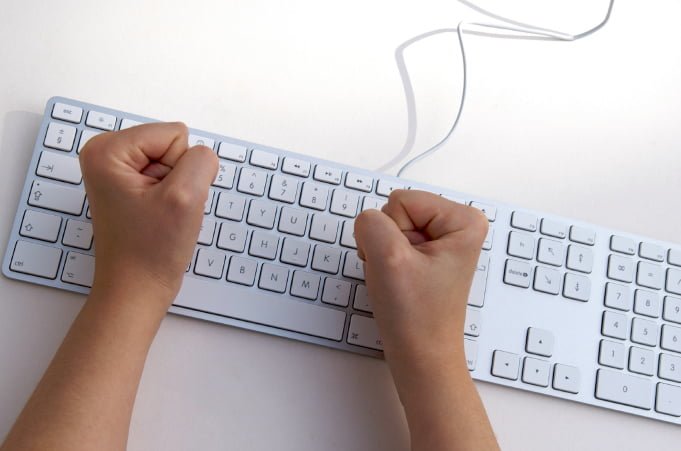 2. Low data limits
High data limits are a must-have. If you're looking to have the ability to stream video, share files and upload large files for clients, as well as VoIP; then you will need a large amount of data. A small allowance would be used up in no time if your business is sharing a lot of data on a daily basis.
Cheaper broadband packages usually include low data allowances, again, purely just to make them lower in price. What they tend to do is match up fast speeds with ridiculous and impractical data limits, which obviously lessens the benefits for paying for increased speeds in the first place. Plus, in the inevitable instance that you were to use all of your data allowance, your broadband speed could potentially be slowed down so that it is extremely difficult to use. You may even find that they could slap extra charges onto your monthly bill!
3. Bad customer service
Broadband issues must be resolved quickly, especially when you have clients waiting for their work to be completed, for example. If you were to have technical difficulties with your broadband, then this is where these cheap packages become a false economy, as you will be forced to spend a lot of time on the telephone to you provider – usually on hold.
In fact, these cheap broadband providers are pretty well-known for their disappointing customer service, which is the ultimate reason for spending that little bit more to ensure that you can have that reassurance of knowing that you can pick up the phone and receive excellent customer service with a trustworthy business broadband provider like us.
4. Increased overage charges
Sometimes broadband packages can result in significant outgoings, especially for a small business. We know that SMEs have to juggle a very tight budget at times and charges that spin out of control for a service such as this can be a real setback. Although you may think that automatically going for the cheaper broadband will save you money from your companies bank balance, it is more than likely that you will be faced with hidden costs further down the line.
An example of these hidden costs can be overage charges, meaning that you will be charged a ridiculous amount of money for going over your data limits. Selecting the right data allowance package can prevent this from happening, so you need to ensure that when choosing provider, you go for the one that is going to take the needs of your business into account and create a bespoke package for you – just like we do.
5. Downtime 
As mentioned, very high contention ratios, paired with terrible customer service, can in fact be detrimental to your service downtime, making your business much less efficient. Of course, as you may well know, any business relies on their broadband connection to keep their business ticking over. Sales, online work, customer service and companies that need to access work drives, their cloud, or even their Google Drive will all be affected if their broadband service fails to perform.
Checking out your Service Level Agreement will keep you safe in the mind that your broadband will be repaired quickly if it were to fail at all. Ensure that you read all of the small print to see what is included, as well as the terms and conditions to prevent the risk of being left without access to the internet for a prolonged period of time.
For more information on our superb deal that is bespoke to your business set-up and that performs exactly how it should, call us on 01642 661800, or drop us a line on post@odyssey-systems.co.uk.