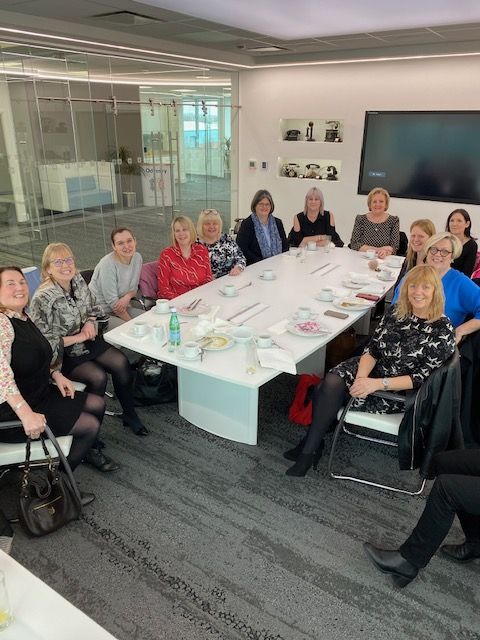 The latest Women in Business event has been hosted by Odyssey Systems – with the role and ethics of the BBC firmly in the picture.
The discussion group, which meets on a regular basis at our Stockton headquarters, also raised the question of how news is reported as well as the devastating effects of social media.
The forum, which involves several leading Tees Valley businesswomen, acknowledged that while the BBC was an important source of political news there was a perception – especially in its coverage of the Brexit debate – that it had failed to remain neutral, with much of its reporting biased towards the 'Remain' campaign.
Christine Gilbert, director of Odyssey Systems, said: "The overall feeling of those around the table was a desire for the BBC to be both measured and impartial in its coverage of news.
"Much of the reporting in the media is sensationalised, which has the effect of obscuring the real facts."
The group also discussed the negative effects of social media in the wake of the tragic death of Love Island presenter, Caroline Flack, and the online bullying and criticism targeted against her.
Added Christine: "The sad fact is that social media is largely a free-for-all where keyboard warriors feel they have a right to spill their vitriol at anyone they wish, no matter how undeserving.
"There is a disconnect provided by social media that means users feel emboldened to write whatever they want – when they wouldn't dream of repeating it were they face to face with their 'victims'.
Those who attended the meeting were: Linda Wearmouth, Christine Gilbert, Danuta Czerwinska, Fiona Charlton, Joanne Dougherty, Angela Ashcroft, Louise Wheatley, Chris Nolan, Barbara Brooks, Jill Tyerman, Cath Devereux, Karen Shields and Marnie Crowther