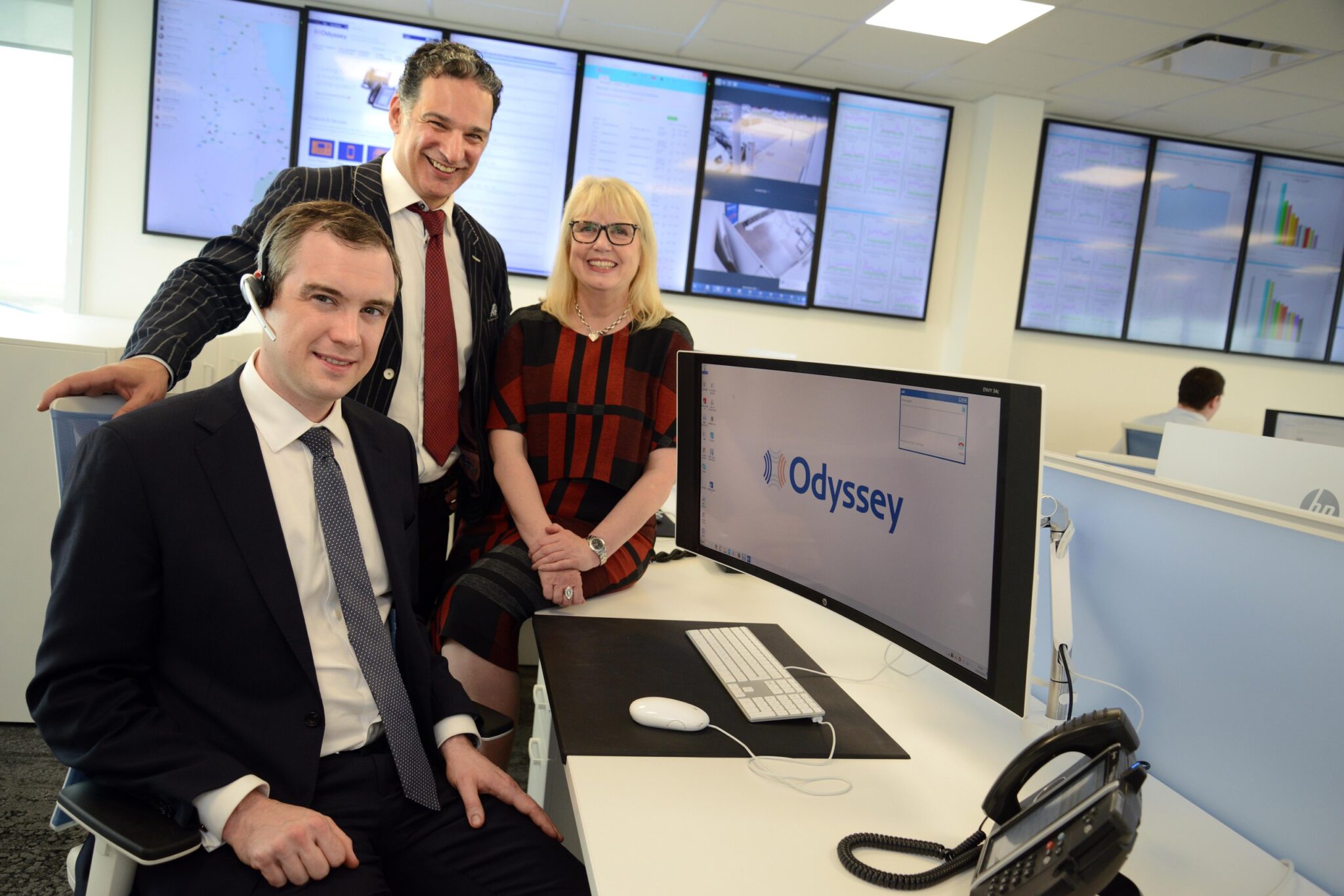 The Member of Parliament for Stockton South, James Wharton, has officially opened Odyssey Systems' new Preston Farm-based headquarters, which has helped create a number of new jobs at the telecommunications specialist.
Following an extensive refurbishment and fit-out, which includes the creation of a dedicated video conferencing suite, technology demonstration area and data centre facility, the company's existing workforce transferred from its previous base, which was also in Preston Farm.
Mr Wharton MP, who is also the appointed minister for the Northern Powerhouse, met with the Odyssey team and some of its valued customers and business contacts before taking a tour of the new office.
As part of the redevelopment, the company has installed upgraded connectivity masts, which will increase the reach of its long-range microwave high speed leased line signals that can extend to a range of 30km, as well as hosted telephony and a fully-synchronous, uncontended Ethernet connection.
Odyssey Systems, which provides telecommunications and connectivity for business, has experienced strong growth in the past four years and has increased its workforce from 26 to 30.  As a result of the move into larger premises, Odyssey Systems aims to create a further four new jobs in the next three years.
In addition to developing the top floor of the building for its own operations, Odyssey Systems has also refurbished a further 20,000 square feet to create new, fully-fitted offices for business tenants, and already has three SMEs operating from the site.
Mike Odysseas, Managing Director of Odyssey Systems, said: "It's great to see Mr Wharton engaging with businesses in his constituency and showing genuine interest in our continued success. The move represents a significant milestone in our history, which will build on our successful operating model that allows us to support the growth of other companies.
"We pride ourselves on delivering exceptional customer service, and with the additional technology and space at our disposal, we can maintain and even improve our provision."
James Wharton MP said: "It's always nice to visit businesses in Stockton and I would like to thank Mike for welcoming me to such a momentous occasion in Odyssey Systems' history. This is another example of a thriving enterprise in the region benefiting from continued investment, which is boosting our local economy through the creation of jobs.
"I would like to wish all the Odyssey team the very best for the future."