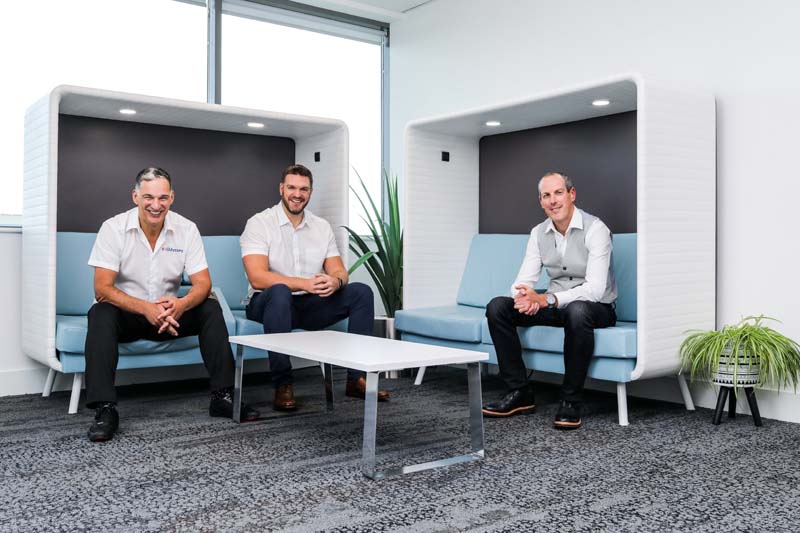 There are many good reasons why Odyssey Systems has been around for 35 years.
The owner-managed business, with a solid reputation dating back to 1987, values good old-fashioned customer service – with a real person at the end of the phone who will answer within three rings.
Odyssey Systems' convergence of the traditional and the state-of-the-art is evident everywhere you enter its Preston Farm premises.
Flat screen wallboards blink away, tracking the performance of all the firm's clients' services. But the décor also makes a firm nod to its history, with antique telephones dating as far back to the 1800s featuring in a boardroom media wall.
Traditionally a provider of telecoms and internet services, the company has experienced increasing demand to provide IT services with the same level of award-winning customer service.
"For many years, our clients have asked us to help with more than their telephony and internet," says technical director Matthew Park.
"We had always resisted, feeling that the way IT is traditionally delivered simply doesn't work. Odyssey did not want to become part of the problem.
"It is clear far too many businesses are using an outdated, inefficient, and ineffective approach to IT. Solutions are often sourced from many separate entities and treated as individual elements. Investment is usually erratic and reactive, with lines of responsibility blurred.
"If we applied the same logic to any other industry, you realise how bizarre the status quo within business IT is. When you a buy a vehicle, you expect reliable, predictable and safe travel. Nobody buys hundreds of parts, an engine and gearbox, then fits everything together expecting the same result."
Their answer to this problem is Odyssey Desktop, which Matthew believes is a better way to deliver business IT. The service allows Odyssey to take total ownership of its clients' technology, and in turn deliver significant business benefits. It is a complete, end-to-end solution delivered by Odyssey in partnership with Microsoft.
"People just want IT to work, they need to focus on their business. Most find IT requirements are difficult to forecast, and decisions are often reactive when an issue arises from a blind spot in ownership," Matthew says.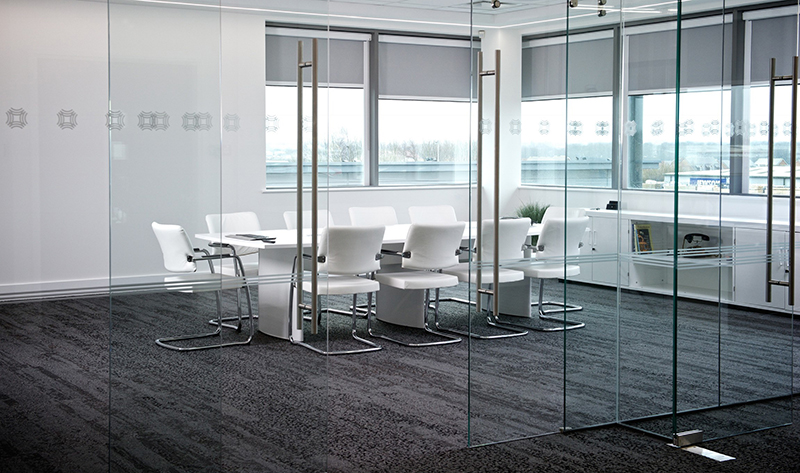 The team has been developing the service for several years and has recently a completed a multi-million-pound expansion of their existing infrastructure into London Docklands data centres.
"Clients who opt for this service understand that we are taking control and responsibility to ensure technology enables them to succeed," adds Matthew.
"It's on us, and we do not hide behind ticket systems. Our solutions enable us to answer the phone and meet clients in person, instead of wrestling a huge backlog of support enquires."
The service delivers benefits that are usually out of reach for smaller businesses accessing business apps and data from any modern device, anywhere. A consistent, secure experience with a perfect desktop blueprint regardless of who, when and where. Scalability to hundreds of users and sites. Rapid delivery of new users in minutes not months, and enterprise-grade security.
"How many business leaders are 100 per cent confident they can recover from a ransomware event?" Matthew asks.
"Data security isn't just a button press. We bring industry-leading technology, decades of expertise and bulletproof process together to deliver next-level security, massively reducing the likelihood and impact of a breach.
"We see businesses fall down with tech security time and time again. An old PC in a warehouse running Windows 7 can be the weak link that takes a whole company offline. Sixty per cent of businesses who become victims do so for this reason – a known vulnerability in software that hasn't been updated."
As part of the service, Odyssey commits to the monitoring, assessment, and installation of updates for all software running on Odyssey Desktop, including operating system and client applications.
"Insecure password practices are exploited in 81 per cent of cyberattacks," says Matthew.
"It's human nature to take the path of least resistance, and unfortunately by default, that isn't the path most secure. We provide tools to eliminate password reuse and allow management from one place, with secure sharing between users.
"We also include and enforce multifactor authentication as standard to prevent 99.9 per cent of automated attacks."
The concept of being able to access the service anywhere on any device means it's the perfect solution for business leaders looking for true peace of mind.
Data backup and business continuity are built in. No data is stored on local devices and work can continue in the event of any disruption to business premises.
Users can access the service via a web browser or app from the Google or Apple store. At office locations, Odyssey supplies secure all-in-one desktop Terminals and converters to re-task existing PC hardware.
"To convert existing PCs to an Odyssey desktop terminal we remove any data stored on the existing device and replace the operating system with Odyssey SecureOS," adds Matthew.
"It's a barebones environment with only one goal – to securely connect users to their Odyssey desktop. By doing this we extend the useful life of the hardware – two to three times is typical. This is particularly beneficial as Windows 11 requires a specific electronic chip that lots of older PCs don't have."
Odyssey provides simple options for administrative users all the way to computer-aided designers. Everything is based on a predictable monthly cost with zero upfront investment delivering consistent, high-quality business IT.
Some of Odyssey's existing clients in the region include PD Ports, Charles Clinkard, Cleveland Containers and Nick and Gordon Carver Estate Agents.