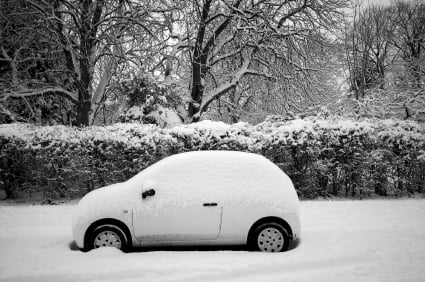 Thousands of people across the country will be phoning their place of work this week to tell their employer's that they unable to come to work. This scenario will be faced by many businesses over the coming weeks, cost millions of pounds in lost time and revenue. But what is the cause of this mass abandonment of desks?
The weather, I hear you cry!
During this bout of recent bad weather, phones will be ringing of the hook with employees offering a multitude of excuses for not being able to attend work. "I'm sorry i'm snowed in", "the weather conditions are too bad to travel in", or "My children's school is closed, I have no child care", all legitimate problems faced by the daily commuter.
However there is a solution, why not make it possible for your staff to work from home?
Advances in modern communications technology have made working from home as easy as working from the Office.
An Odyssey business telephone system can make it possible for your staff members to have extensions at home linked to the office telephone system, or calls can be diverted or transferred to their mobile.
The same principal applies if nobody can get into the office, all calls can simply be accessed from the home extension as if you were sat at your desk.
With the advancements of superfast broadband and rollout of FTTC across the country employees can use video conferencing services, access emails and use remote desktop services without the fear of timing out or low bandwidth restrictions.
The possibilities and solutions are endless, but what is certain in this day and age there is no need for your business to grind to a halt because of the weather
Odyssey has deployed home working, disaster recovery and linked office telecoms solutions for hundreds of businesses in the North East. Call 01642 661800 to see how we can add value to your business.