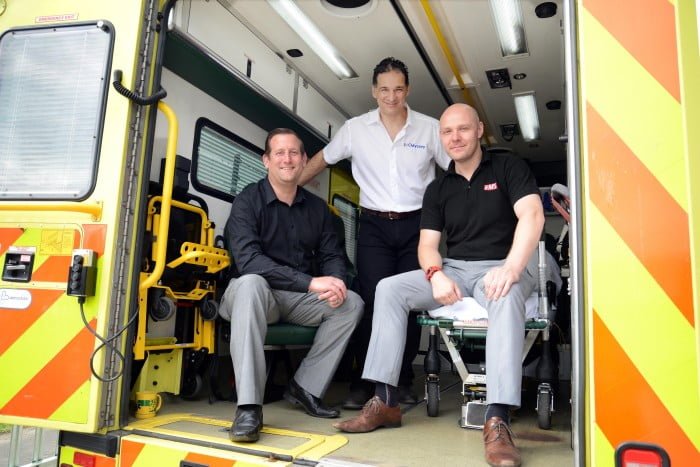 Odyssey Systems has come to the rescue of County Durham-based EMS (UK) Ltd after being left without an operational telecommunications system for more than two weeks.
EMS (UK) Ltd, the independent ambulance provider, expanded into a new facility toward the end of May, expecting a fully-functioning system to be in place upon arrival, as promised.
However, the contractor, a national telecommunications provider, had failed to deliver – resulting in significant disruptions to the company's regular business activities.
For more than two weeks EMS (UK) Ltd had no option but to transfer calls to mobiles, which proved to be less than ideal. With no clear solution in place, they then called for help from Odyssey Systems.
The Odyssey team got to work straight away, within two days they had solved the problem and restored full connectivity and installed a VoIP telephone system.
EMS (UK) Ltd is one of the few independent, frontline ambulance providers that offer the services of highly qualified pre-hospital care personnel. Although based in the North East of England, it is a specialist in providing medical cover for all types of events throughout the country.
Christine Gilbert, director at Odyssey Systems, said: "Service sector businesses need to be readily available to their clients, especially companies such as EMS that deal with extremely time sensitive situations.
"The installation of the VoIP system will prevent further complications and ensure a reliable communication system moving forward.
Mark Throw, general manager, at EMS (UK) Ltd, said: "The service delivered by Odyssey Systems was exceptional and without its intervention we may still be experiencing technical difficulties. They made light of a complex situation and provided us with regular updates on the situation."