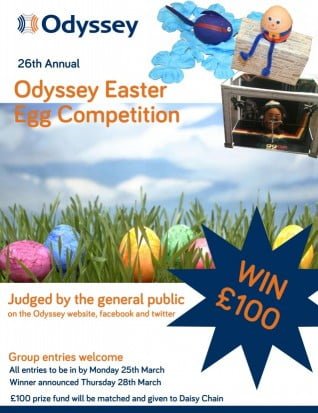 The race is on, to find 2013 Odyssey Easter Egg Competition winner,
However there is a twist, Normally the annual staff competition is judged by an independent person, but this year its up to you to decide.
All you have to do it go onto our Facebook page and click "Like" the egg or eggs that you think should win.
Get your vote in now, because you only have until 4pm on thursday to register your vote.
Now there is a lot at stake, as the winner will receive a massive £100,
This prize fund will be match this prize fund and donated to the Daisy chain project,
Happy voting